what we offer
Our Services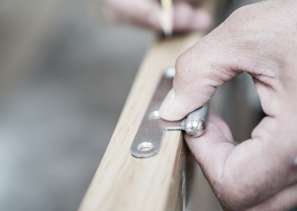 Welcome to Strictly Shutters
Shutter Parts & Hardware
Strictly Shutters is a wholesaler and distributor of Both Poly and Primed Wood Plantation Shutter Components, and Hardware. Components are available for purchase in our warehouse in Palm City, FL or container direct from our warehouse in China.
With over 30 years experience in the Plantation Shutter industry we continue to prefect the art, offering solutions, and distributing high quality components; while still remaining competitively priced. With our background in manufacturing plantation shutters, we understand what items are necessary in producing a high quality shutter, and use the experience in our component distribution.
For more information, call Neil Wolfer any time at (772) 220-2399 and learn how to bring classy products to your customers, and more profits to your bottom line.